Our Company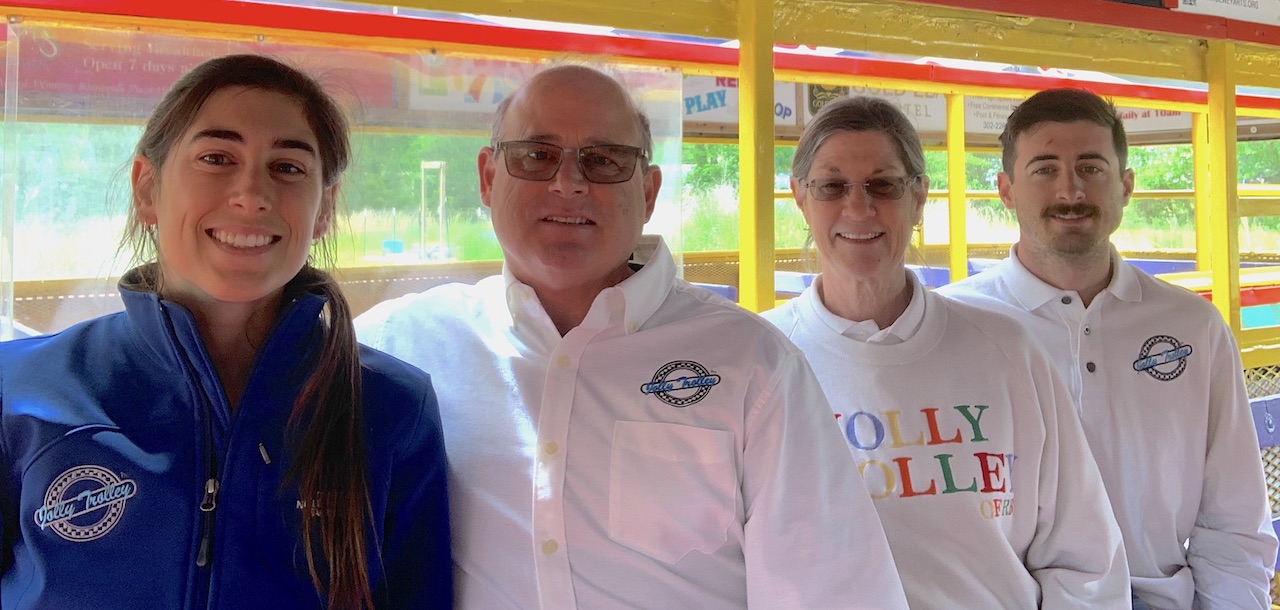 The Jolly Trolley, your iconic transportation service since 1970
The World's Original Jolly Trolley orginated in 1970 as the first tour transportation service in Rehoboth & Dewey Beach. In 1992 the Hastings family purchased, developed, and have privately operated Transit U Inc. & the Jolly Trolley, building it into the iconic, safe and reliable service it is today in the Nation's Summer Capital! We operate the direct coastal Fixed Route service between Rehoboth Beach & Dewey Beach as well as our year round Professional Charter Service. Leave your car parked, jump on a Jolly Trolley vehicle, and enjoy your travel the Jolly way!
Original Jolly Trolley Shuttle:
The Jolly Trolley Fixed Route operates daily Memorial Day weekend through Labor Day Monday, 18 hours per day, 8am-2am. BASIC SCHEDULE - every 30 minutes, :00 & :30 from Rehoboth Avenue and the Boardwalk in Rehoboth Beach, and at :15 & :45 from Dickinson St. in Dewey Beach on the Rehoboth Bay. During PEAK travel times, The Jolly Trolley arrives on a 5 -15 minute frequency. The Jolly Trolley fixed route service operates weekend's pre and post season as weather and demand dictates.
Unmatched Limousine & Charter Service:
Our year-round Limousine and Charter Service provides our clients with experienced and customized transportation programs for trips large and small! FMCSA, & USDOT regulated, interstate licensed and insured with our Jolly Trolley Limousine Service LLC. From large groups to small, trips to all airports or around town; experience Jolly travel!